The 700x700mm endwall is in the large endwall class. Available with an incorporated cylindrical plug in two versions, either 150mm or 152mm, it supports reels of fairly large weights and allows stacking on several levels. Ideal for storing and shipping reels, it guarantees their integrity and preservation. 100% recycled, recoverable by our services, reusable until end of life.
DIMENSIONS: mm 700 x 700
USE: for storage and handling of reels
STACKABILITY: on top of each other, with or without pallets
MINIMUM LOTS: 50 pcs / 1 pallet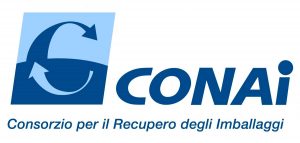 Read more
Show less
(€842.04 confezione 50 pz)
Image
Model

1+

Unit price

500+

Up to –8%

Buy

04FLA061 - diam.150 - black

€12.90

€11.87

04FLA063 - diam.152 - black

€12.90

€11.87

Total:

0,0

All prices with tax excluded.

Product is available
Product is no longer in stock
Product is no in stock, but is allowed to be back-ordered