The 800x840mm endwall is Lucy plast's top of the range big size endwall. It is made of regenerated polypropylene, 60% of which comes from Second Life Plastic. It is very strong and high-performance, and it is perfect for the support, storage and movement of large reels. It has a built-in 152 mm cylindrical plug and is available with or without wings. This special characteristic allows reels to be stacked on several levels even without an intermediate pallet.
MEASURE: mm 800 x 840
USE: for storage and handling of reels
STACKABILITY: stackable one another or you can dispose a pallet on top of it
MINIMUM LOTS: 25 pcs / 1 bulk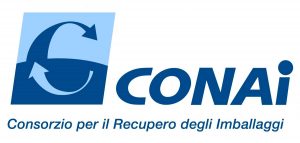 Read more
Show less
(€450.00 25 pcs. per bulk)
Image
Model

1+

Unit price

300+

Up to –5%

500+

Up to –10%

Buy

04FLA085/S.A.

€14.76

€14.03

€13.30

04FLA086 diam.152 GREEN

€17.32

€16.59

€15.86

04FLA085 diam.152 stackable

€14.64

€13.91

€13.18

Total:

0,0

All prices with tax excluded.

Product is available
Product is no longer in stock
Product is no in stock, but is allowed to be back-ordered