This is the largest endwall in our series. The only version is with a 152 mm diameter hole and its design allows for the support, storage, internal handling and transport of big and heavy reels. The possibility of mixing it with cones of different capacities and materials makes it particularly flexible and easy to customise.
DIMENSIONS: mm 1000 x 1040
USE: for storage and handling of reels
STACKABILITY: on top of each other, with or without pallets
MINIMUM LOTS: 30 pcs / 1 pallet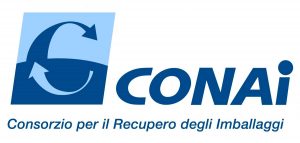 Read more
Show less
(€981.87 confezione 30 pz.)
Image
Model

1+

Unit price

300+

Up to –5%

Buy

04FLA130 - diam.152 without flaps - black

€23.89

€22.70

04FLA132 - diam.152 with flaps - black

€24.17

€22.98

04FLA120 - diam.152 without flaps - red

€28.54

€27.35

Total:

0,0

All prices with tax excluded.

Product is available
Product is no longer in stock
Product is no in stock, but is allowed to be back-ordered