The cradle is designed and patented to ensure the correct tightness of the plastic pallet for handling and storing reels of film, paper and laminates. Designed to minimise flexing typical of plastic materials. The cradle can be used in 3 different configurations to suit the positioning of all types of reels with diameters up to 800mm (with endwall) and 900mm (without endwall). Equipped with compensating bearings of 3 different heights, designed to centrally " back-brace" the reels.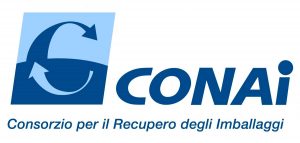 Read more
Show less
Dimension in mm (LxPxH): 800x200x120
Height in mm: 120
Weight in Kg: 1,80 +/- 3%
Stackable: yes
Anti-scratch platte in PS in mm (LxPxH): 200x200x15 / 200x200x20 / 200x200x30
Pallet + end-plates with film reel above 630mm. diam.: 1 cradle in the middle with anti-scratch platte
Pallet with 1 film reel till 900 mm. diam.: 2 cradles at the sides with anti-scratch plattes
Pallet up to 3 film reels till 900mm diam. overall: 3 cradles to cover all the pallet surface
RFID applicable: yes
Material: R-PP
Temperature of resistance: -20°C +70°C
Standard colour: black
Commercial Brand: LUCY PLAST
Article Code: 04CUL002
Read more
Show less
Data sheet
MEASURES

800x200x120 MM
WEIGHT

1,80 KG
PROPERTIES

CRADLES FOR REELS
PACKAGING SOLUTIONS FOR FILM AND PAPER REELS
RECYCLED PLASTIC
STACKABLE
Image
Unit price
Buy

€3.83

Total:

0,0

All prices with tax excluded.

Product is available
Product is no longer in stock
Product is no in stock, but is allowed to be back-ordered